Celebrating Over 50 years of Goony Golf!
Goony Golf.

It's the Gooniest!
Take a family friendly adventure through Sir Goony's Castle, Pirate Ship and more. For over 50 years, Goony Golf in Lake George, NY, has offered some of the most whimsical and outrageous miniature golfing adventures ever concocted by man. Call (518) 668-2589 for questions and information. We look forward to seeing you soon!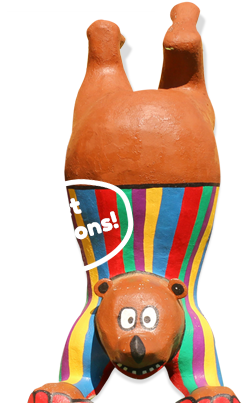 Save up to $3 Off admissions!
Good up to 6 people. Get printable coupons or present the coupon on your Smart Phone.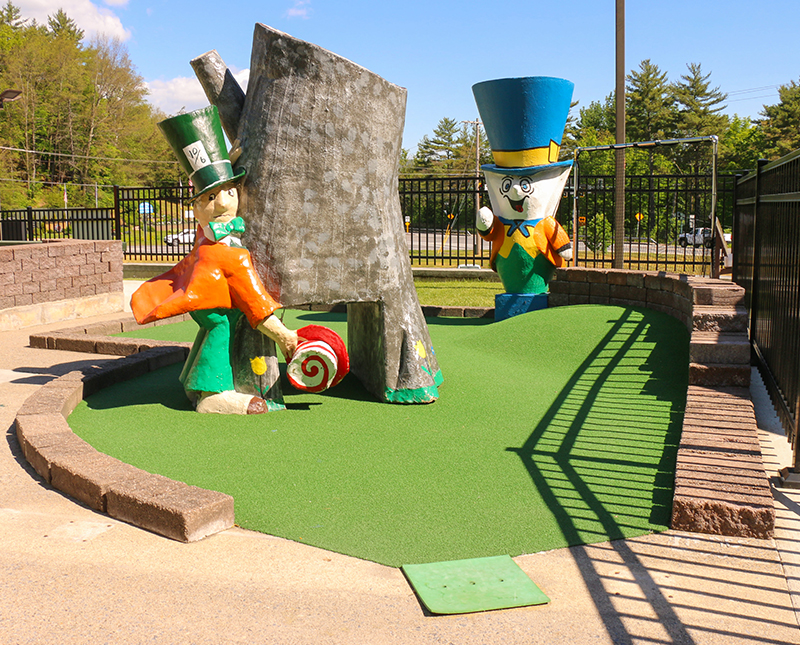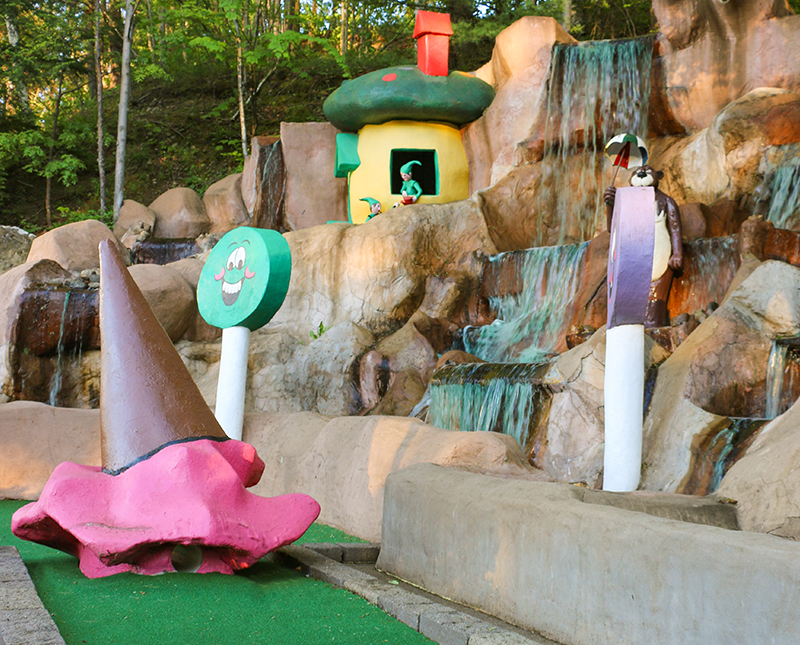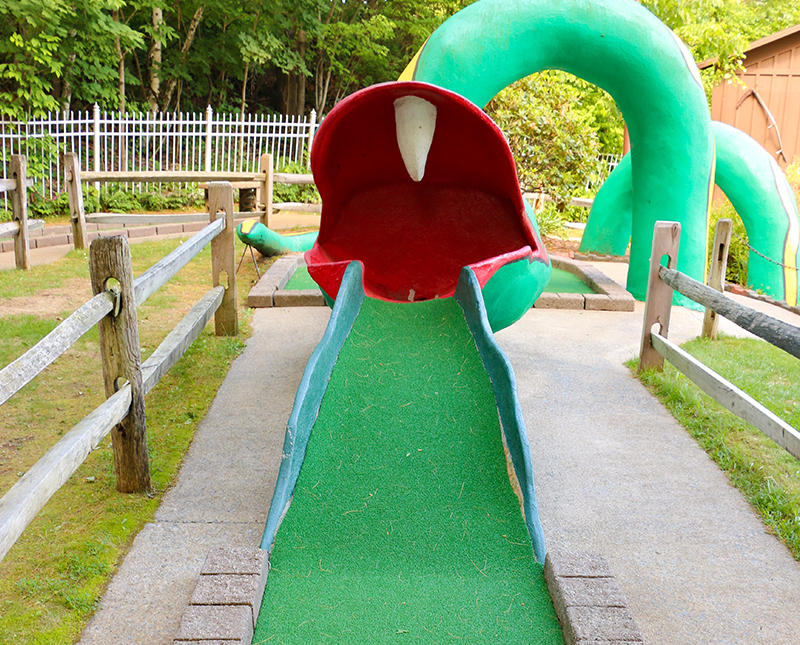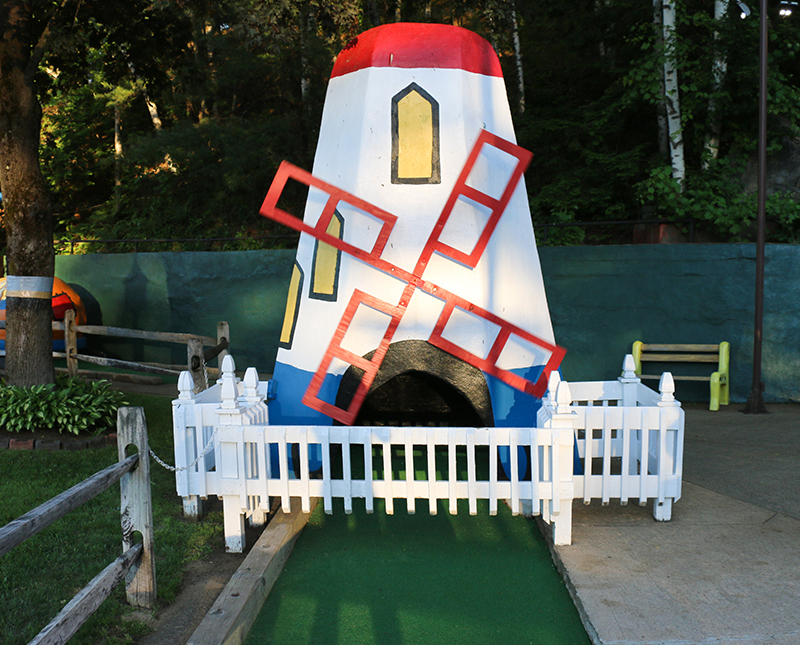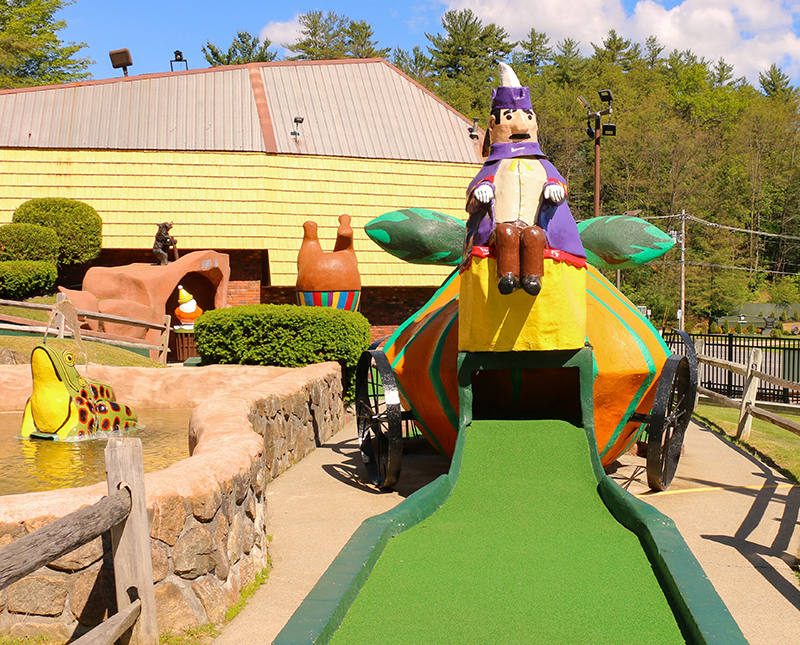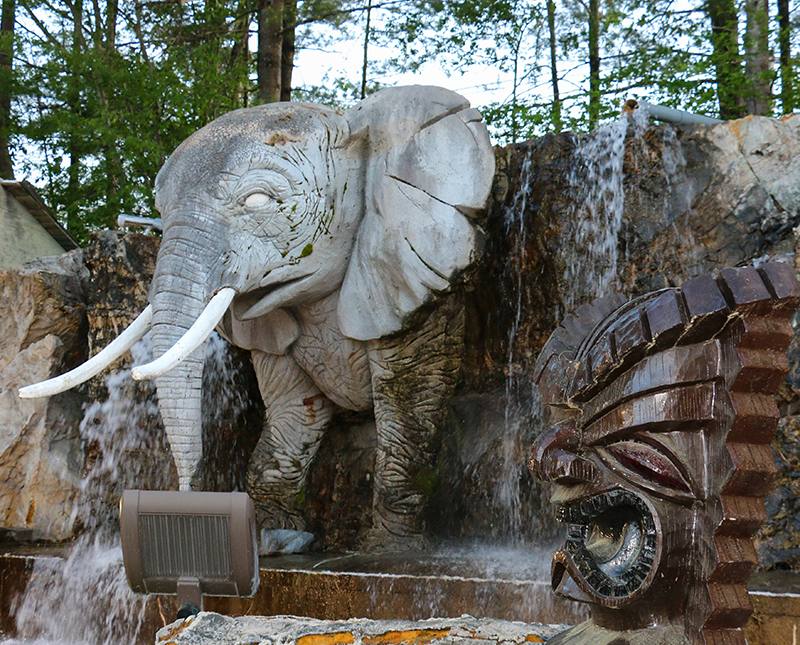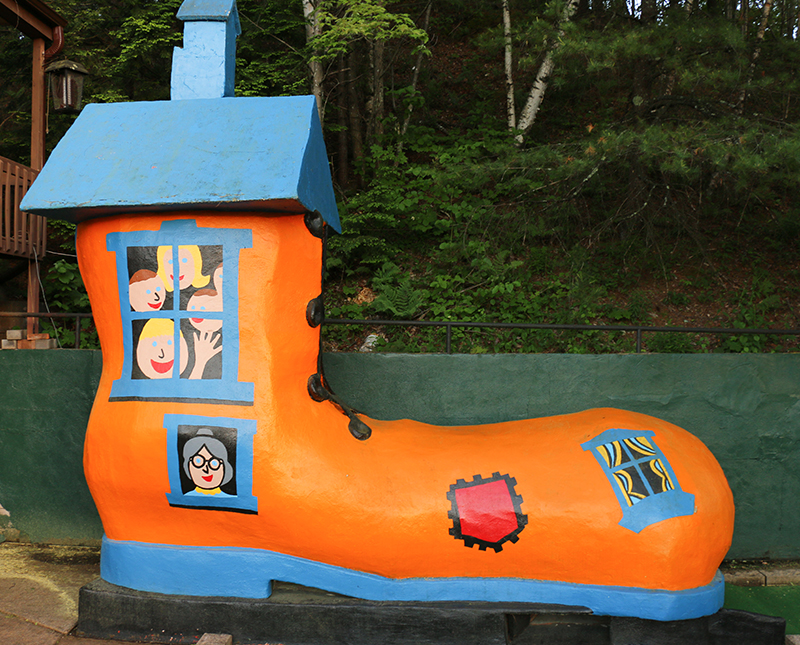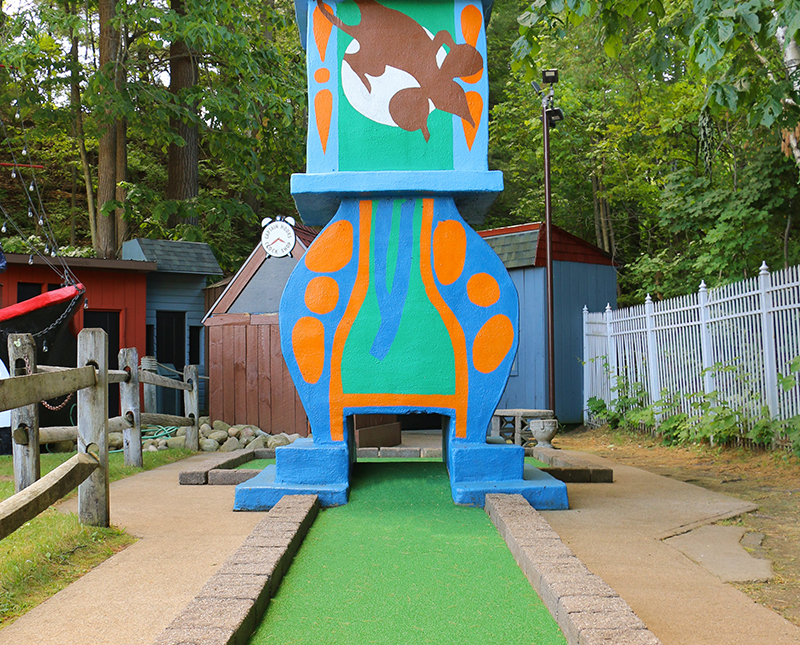 Celebrating Over 50 Years of Fun!
There's a castle fortress which can only be penetrated by a clever golf putter. There are waterfalls that sprout blue colored waters onto the cool lily-pads of a large toad. The elves seem to live in peace with the rather large amphibian, and even allow the creature over for 'tee' once in a while. Black Beard the Pirate lets children sit on his lap for a rest between holes. Giant windmills play goalie against your best shots. What are you waiting for? A thirty foot pirate ship? A gigantic Tyrannosaurus Rex from which to putt a ball through his long reptilian legs? We've got it!

Goony Golf's Happy Customers…
"On a trip to Lake George, New York, my wife and I introduced our daughters to the world of mini golf. We chose Goony Golf, which has a vintage, wacky appeal. The girls were hooked from stroke one. In fact, the hardest part was getting them to slow down and let everyone finish a hole before moving on to the next. Cordelia was on fire! Greta enjoyed the game, too, but what really got her going were the chipmunks- real ones- darting in and out of the holes. At the end of the course, there was the classic "win a free game with a hole-in-one" deal, and I nailed it!"
"We went to the Lake George area not knowing what to expect. What a beautiful area with LOTS of things to do. The family and I decided to catch lunch and start the day with mini golf, what a great place. The staff was very friendly and the place was fun and challenging. My family plays mini golf often so we like unique places and that this was. There are many places to mini golf in the area but this place is top pick for my family!"