A Tee-rific Mini Golf Course in Lake George
For over 50 years, Goony Golf in Lake George, NY, has offered some of the most outrageous and spectacular miniature golfing adventures ever concocted by man.
Mad Hatter
Humpty Dumpty
Cinderella's Carriage
Silly Bear
Gator
Sir Goony's Castle
Spook's Palace
Tentacle Timmy
Goonysaurus
Wise Ol' Owl
Hickory Dickory Clock
Pirate ship
Peppermint Island
Goony Bird
Leapin' Lena
Windmill
Old Lady's Shoes
Snake Pit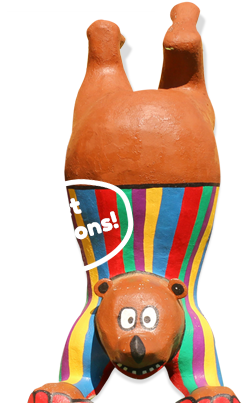 Save up to $3 Off admissions!
Good up to 6 people. Get printable coupons or present the coupon on your Smart Phone.
Savings for Mini Golf and Gift World.